MSConfig is a program that allows you to control what programs you're computer runs at startup Unfortunately, most people don't even know it exists. It is really easy to use, to start MSConfig, just click the start button, click run type "MSCONFIG" (without the quotes) and press enter, you will get this: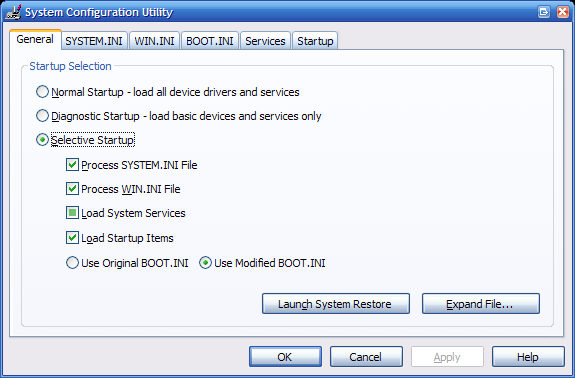 You can pretty much ignore every tab except for Services and Startup, unless you really know what you are doing.
Go to the Services tab, and check the "Hide all Microsoft Serves" box, then uncheck everything you see that is not you're antivirus software, or something you think you might actually need.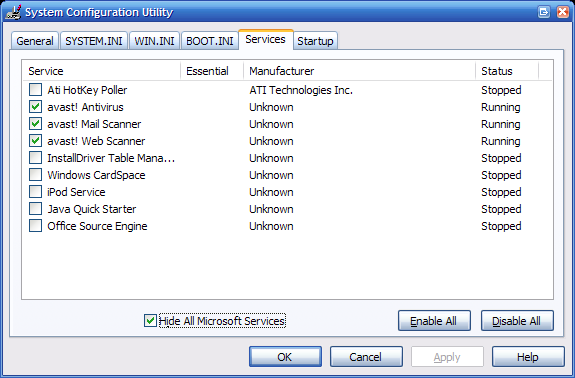 If you are unsure about something, make a note of it an uncheck it anyway, odds are nothing bad will happen, but you will want to know what it is so you can re-enable it if something does not work.
Now go to the startup tab and do the same thing, uncheck everything that is not your antivirus software.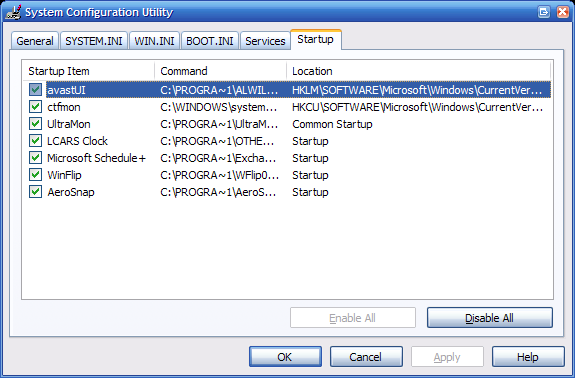 File names here can be a bit cryptic, so Google can help you find out more about what is here. If something is listed as "Startup" or "Common Startup" it is in the startup folder on the start menu, and it is better to delete it from there permanently.
If you want to clean the startup list up and get rid of all of the unchecked items forever, you can download a program called MSConfig Cleanup from this website:
http://www.get-in-control.com/MSConfig-cleanup/
If you do all this, your computer will probably run a good bit better, also you can sometimes disable viruses, if you have one.
Discuss this on the forum here.