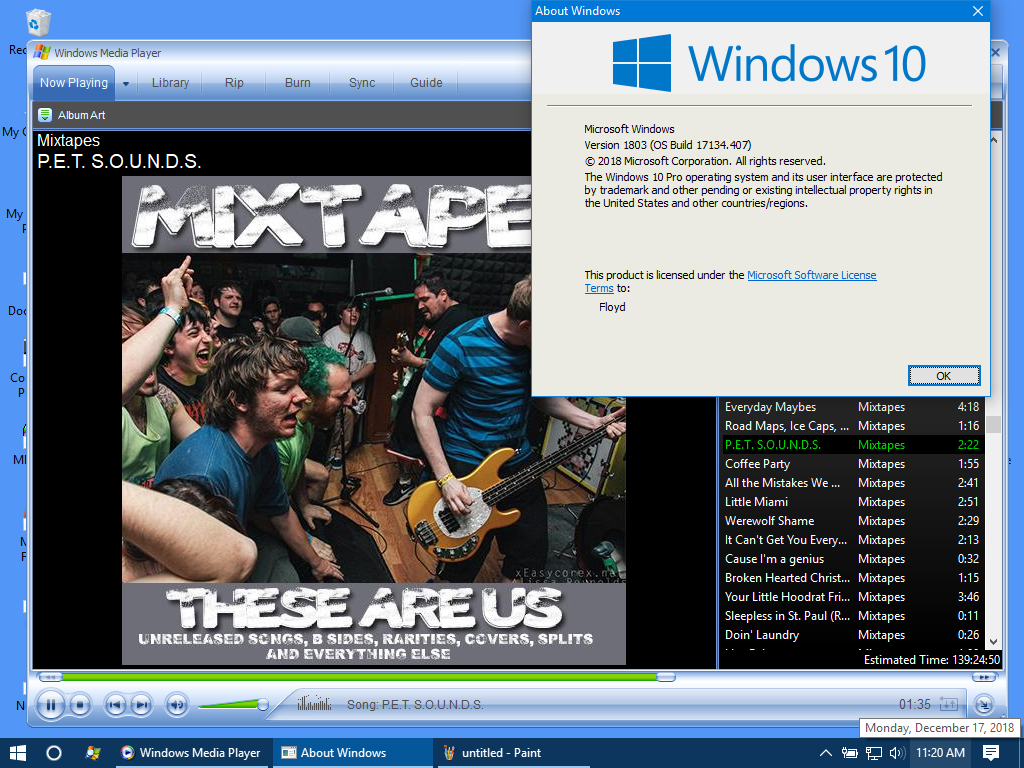 (click to embiggen)
Windows Media Player 10 is the greatest version of that program ever made, unfortunately it is only supported to run on Windows XP. other people have been able to get it running on Windows 2000, and years ago i found instructions on how to make it work on windows 7, somewhere on the internet that i haven't been able to find again, well it's the same principal for windows 10. i've never been able to get it to work on 64-bit versions.
well here's how you do it:
uninstall windows media player from windows 10
start --> search for "turn windows features on or off" --> under "media features" deselect "windows media player"
download windows media player 10 from somewhere, i don't think microsoft is hosting it anymore.
extract the files from the installer (i use 7zip) into a temporary folder, c:\wmp10 works good.
right click on all of the .inf files and select "install" EXCEPT FOR WMP10.INF, save it for last
right click on wmp10.inf and select "install"
skins will not install automatically. create a folder, c:\program files\windows media player\skins and copy all the .wmz files at c:\wmp10 to it.
all the sample playlists get dumped directly on the c:\ root, move them to c:\program files\windows media player\sample playlists
IMPORTANT: under c:\program files\windows media player, rename setup_wm.exe --> setup_10.exe
delete the folder c:\program files\%MP2_FOLDER%
or you can skip steps 4 through 9 and download this batch file that will automate the process: downloads\wmp10-install.cmd
copy that file into the folder you created in step 3, open an administrative command prompt, change to that directory, run wmp10-install.cmd and follow the directions on screen.

after windows media player 10 is installed, you may want to install something like the k-lite codec pack so you can open more types of files. the latest version is not required, though would probably work fine, i use version 11.4
well that's about it. i hope someone finds this useful. i really like windows media player 10 and i'm glad i've found a way to keep it working, at least on 32-bit systems for a while longer.

discuss this on the forum, or get help.